$5.00 Belk Coupons - up to 70% off!
Please purchase your Belk Coupons for it's 2013 Charity Sale at each Belk Store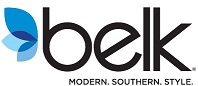 Belk Charity Sale Event 2011
4 hours only!
Saturday, April 27th 2011, 6am - 10 am
Get your tickets now!
$5.00 off your first purchase! Ticket price will be redeemed on your first purchase and goes to iKwit.org. Support your favorite Charity
20 - 70% storewide RARELY DISCOUNTED BRANDS This is better then Black Friday Sale! Storewide discounts!
FREE gift card up to $1000 to first 100 customers in each store see flyer for details
Request email alerts for upcoming coupons: